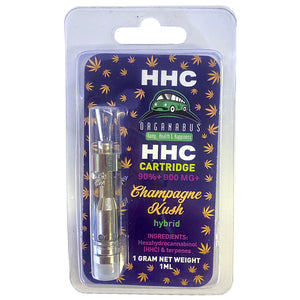 1 gram HHC Cartridge Champagne Kush-Hybrid
HHC is known for its relaxation effects, a pleasant sensation with out "cerebral fogginess". This is a great daytime product to enhance creativity and complete tasks.
 Warning: Use this product with caution. FOR ADULT USE ONLY. Suggested Adult Use: Puff, Puff and WAIT 20-30 minutes for full desired effects. Or Puff as needed when comfortable with effects.